Zhongshan Linyang Plastic Co.,Ltd. Participated in Trade Expo in Jakarta, Indonesia on 24th - 27th May, 2023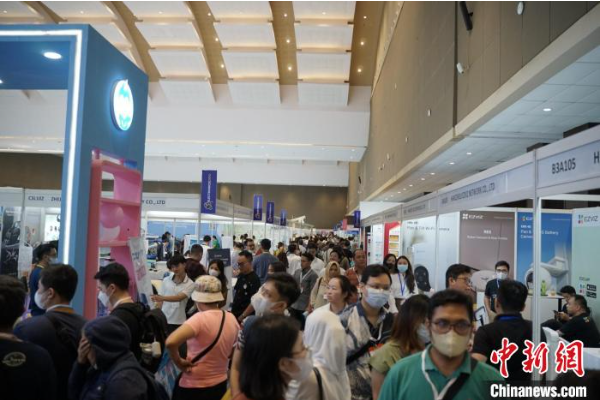 (The picture shows the site of the 4th China (Indonesia) Trade Fair. Photo by Zhou Chunxiang)
The expo covered various industries and fields and included 9 professional exhibitions: Textile and Clothing Exhibition; Industrial
Machinery Exhibition; Household Appliances Exhibition; Home and Gift Exhibition; Building Materials and Hardware Exhibition; Electric Power and Energy Exhibition;
Beauty and Hairdressing Exhibition; Consumer Electronics Exhibition; and Auto and Motorcycle Parts Exhibition. The expo was held at the Jakarta International Exhibition center.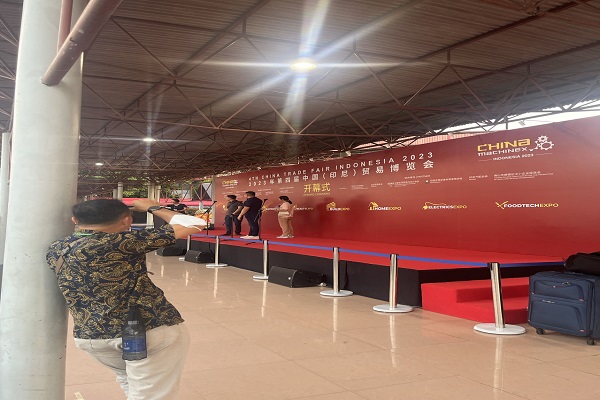 Zhongshan Linyang Plastics Co., Ltd(hereinafter referred to as "Linyang Plastics"), a professional manufacturer of PVC film/Vinyl and PVC tarpaulin in China,
showcasing its product range and sharing its business experience with domestic and international industry counterparts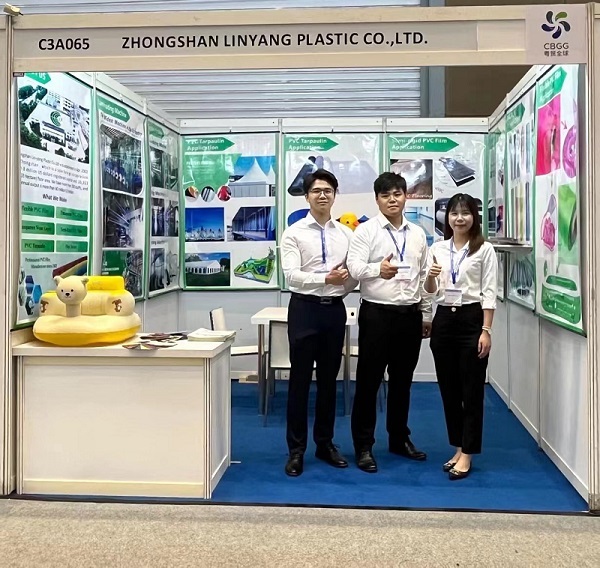 The 4th China (Indonesia) Trade Expo is a major platform for Chinese companies to showcase their products and services in the Indonesian market,
which Linyang Plastic, as a leading PVC Film/Vinyl and PVC Tarpaulin manufacturer in China,
showcased its high-quality PVC Film/Vinyl and PVC tarpaulin products that are widely used in various industries, including stationery, plastic bag, tents, truck covers, inflatable toys/ boats, and water parks.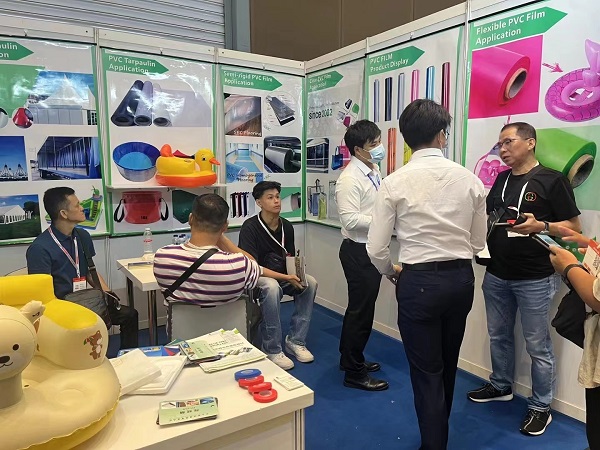 During the exhibition, Linyang Plastics received extensive attention from many Indonesian customers and industry insiders for its high-quality products and excellent customer service.
The company's representatives also communicated with industry peers, sharing business experiences and exploring opportunities for cooperation.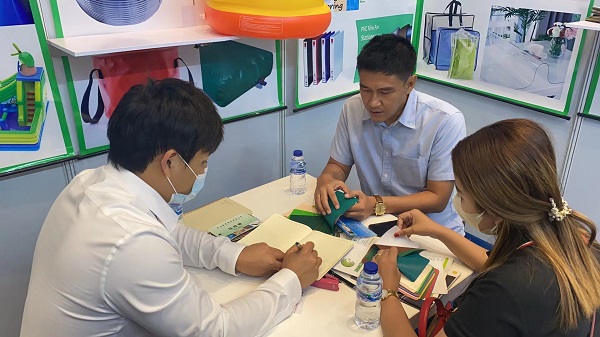 The exhibition provided an excellent opportunity for Linyang Plastics to showcase its products, building up its reputation in the Indonesian market, exploring new business opportunities, and expanding its customer base.
Linyang Plastics will continue to provide high-quality products and services to its customers both domestically and internationally.
Attached the brief introduction:
1. PVC Tarpaulin and Flex Banner
2. PVC Film
2.1 Inflatable toys PVC film 2.2 Decorative PVC film 2.3 Translucent PVC film
2.4 Transparent PVC film 2.5 Normal PVC film
Product Application:
Application of PVC Tarpaulin: 1. Advertising Flex Banner; 2. Eco-Agriculture Tarps
3. Geotextile; 4. Tent Tarps; 5. Membrane structure architecture; 6. Truck Cover
Application of PVC Film:
1. Inflatable toys PVC film; 2. Decorative PVC film; 3. Protective film; 4. Eco-Agriculture Tarps; 5. Electrical tape; 6. Plastic shower curtain; 7. Plastic tablecloth; 8. Plastic raincoat / Plastic umbrella