Shrink film, what is it? Also named shrink wrap, it's a special type of plastic film designed for packaging a variety of goods. It is valued for its unique physical properties such as convenience and high efficiency.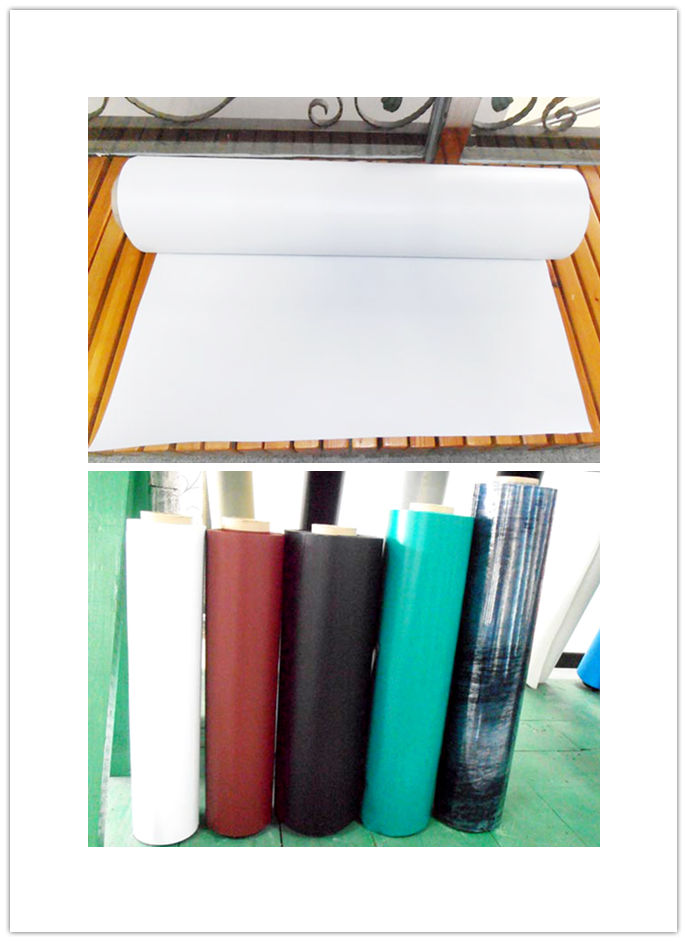 Regarding types of shrink wrapping, by the number of goods combined by shrink film, there are the following types of packaging:
-Individual packaging - each copy of products is wrapped separately. In this case, apply a film thickness of 20-50 microns.
-Group packaging - a set of several identical or different goods is jointly wrapped with a film with a thickness of 50-100 microns, which, after shrinkage, is transformed into a durable, sealed bag. An example of such packaging - sets of cosmetics, tableware.
-Stacked packaging is a convenient way to transport packaging. Boxes and jars with products are placed on a rigid, robust pallet and covered with a special cover made of a heat-shrinkable thick film with a thickness of 100-250 microns. After shrinkage, convenient piles are obtained suitable for mechanized loading.
Depending on the functional purpose, it is possible to form a wrapper of a parcel-type with holes in the end zones, a continuous enveloping wrapping, or, as when stacked, a wrapping package.
Cloth varies depending on the composition.
-Polyethylene. This is an elastic material, which is almost instantly compressed under the action of a sufficiently high temperature. The thermo-shrinkable polyethylene film differs in excellent elasticity; it is not torn even because of the influence of firm objects. It can be soldered; it performs well protective functions when transporting goods packed in it. Manufacturers produce such a film with different wall thickness.
-Polyolefin. This is a multilayer film, which consists of advanced polypropylene. It is characterized by perfect transparency, high mechanical strength, absolute harmlessness in compliance with the rules of operation and the ability to weld. It is most often used for food packaging.
-Polyvinyl chloride, often shortened as PVC. Easily takes the form of any product under the action of temperature. PVC shrink film is allowed to use for food, as it meets sanitary standards. It does not burn, has antibacterial properties. Here in this article, more information about PVC shrink film will be illustrated.
Generally, universal shrink film is made from primary raw materials, so it can perform a range of different tasks. This kind of shrink film has a wide sphere of applications, including in the logistic express, industries packaging, and furniture protection in households. Due to its remarkable consumer qualities, shrink packaging has taken a strong position in the field of trade and logistics.
For example, when used in the logistic express industry, the PVC shrink film makes the packaging very convenient when transporting various goods, as it involves rigid fixation of products. In addition, it is not inferior to the alternatives in the storage of goods, perfectly protects against dust and moisture, as well as biological effects, which is important for food. The transparent film always gives an estimate of the condition of the goods. The goods combined and fixed by such packaging are easy to fold.
It's applied in the goods packaging of different industries such as food, medicine, and electronic product packaging.
-For packaging, storage, and transportation of food industry products. Even a thin PVC shrink film provides good protection against mechanical damage and also prevents the ingress of dust, moisture, and biologically active organisms.
-For packaging liquids intended for use. Plastic or glass bottles, as well as cans, can be grouped together with shrink film and conveniently stored by stacking goods on top of each other. Carrying goods in such packaging is also more convenient than individually. The film is able to protect the glass from mechanical damage.
-Storage and transportation of tools. Wrapped metal and plastic inventory withstand heavy mechanical stress. As a result of using shrink film, the likelihood of damage to the tool coating during transport is significantly reduced.
-Creating packaging for building materials. Wood and paper are protected from moisture, and steel does not corrode even during long-term storage at high humidity, thanks to such a film.
-Container for industrial goods. Well suited for this purpose, since it is completely transparent. The buyer can assess the quality of the goods without opening the package.
-Packing of metal. Here the PVC shrink films with inhibiting substances are used so that metals do not corrode.
Each type of plastic film is produced on the appropriate equipment. The sleeve is made by extrusion using a continuous blow-up. Polyethylene granules are heated to melting state, an elastic mass is obtained. Subsequently, the mass is rolled through the forming heads and inflated, obtaining the necessary characteristics. Cylindrical cooled sheet folded in several layers for easy storage and transportation.
Many printing companies produce printing on the PVC shrink films. This process is associated with difficulties caused by uneven shrinkage. As a rule, all possible deformations of the image are calculated in advance using special software.
The properties of the final product depend on the polyethylene used, as well as on additional components and dyes. To obtain a high-quality shrink film used granules of polyethylene of low or high pressure. At the same time, only primary raw materials are used.
Why is the use of PVC shrink film profitable? There are several advantages:
-ease of use;
-high strength and resistance to sharp objects;
-ultraviolet ray resistance;
-small weight and thin walls, not occupying space and practically not affecting the mass of the product packed in it;
-no need for additional packaging molding materials;
-optimal cost;
-recyclable;