1. Process of PVC FILM recoiling / winding.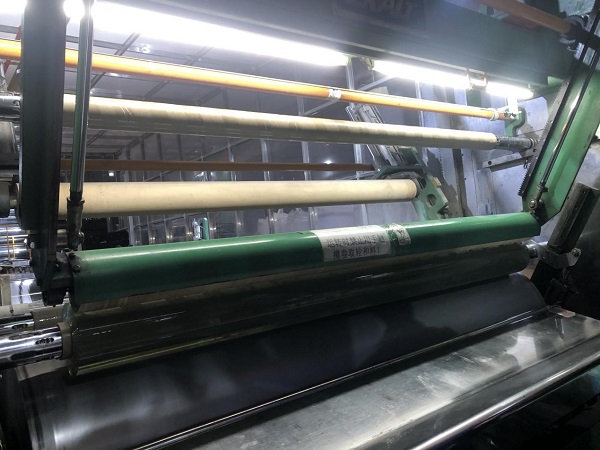 2. Weighting ---Through the printing system, we can clearly see the weight of the goods.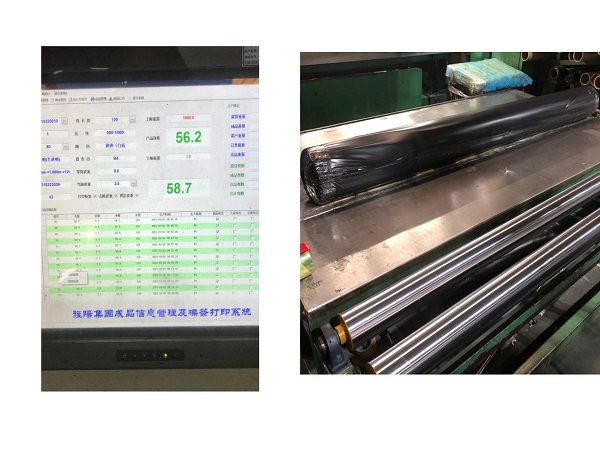 3. The quality controller puts the PVC film on the display board and carefully checks the quality of the goods for air mark,
lay flat, dirty or other product problems.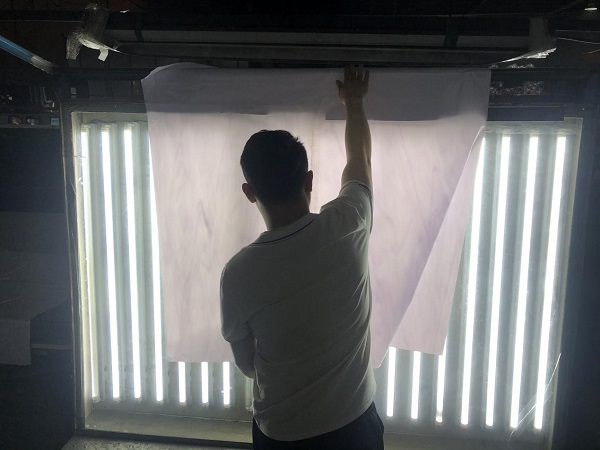 4. The quality controller is measuring the circumference of PVC film (to avoid the size inconsistency at both ends of the
product and ensure that the quality of each product delivered to the customer is the best).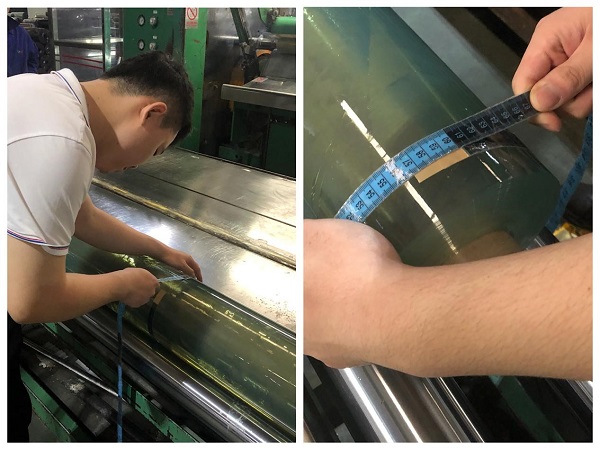 5. After confirming that the product quality is qualified, then workers will use PE foam (in order to protect PVC film from
external damage) and finally use membrane cloth to pack.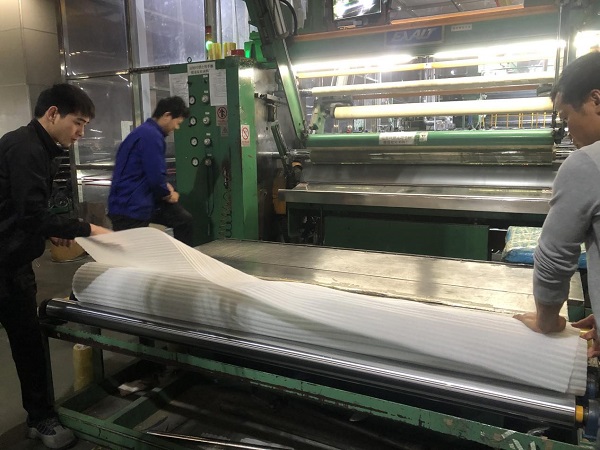 6. Labeling (according to customer requirements).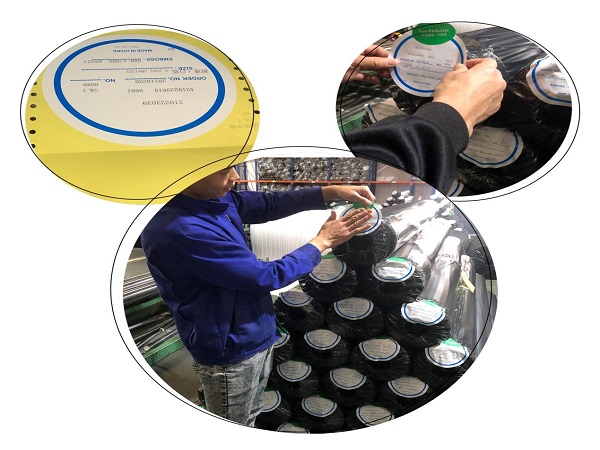 7. Mark the order number and number of goods on each board. (avoid missing packing and can check quantity easily).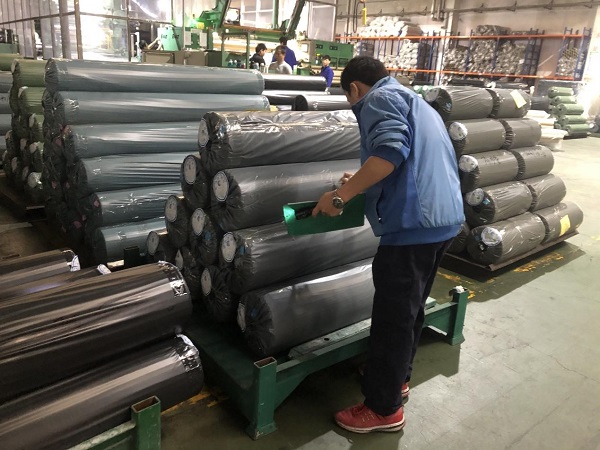 8. Then the forklift master forks the pallet into the warehouse, waiting for the container to be loaded, and the goods can be
transported across the sea to customers all over the world.