The Spring Festival couplets with Chinese characteristics and two pots of orange trees are the first things that salutes the eyes, because in Chinese the orange homophone means everything goes well, good fortune and prosperous.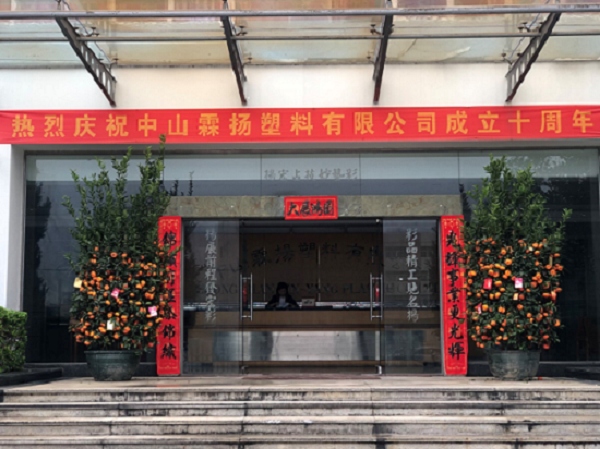 Company reception desk: in charge of guest receiving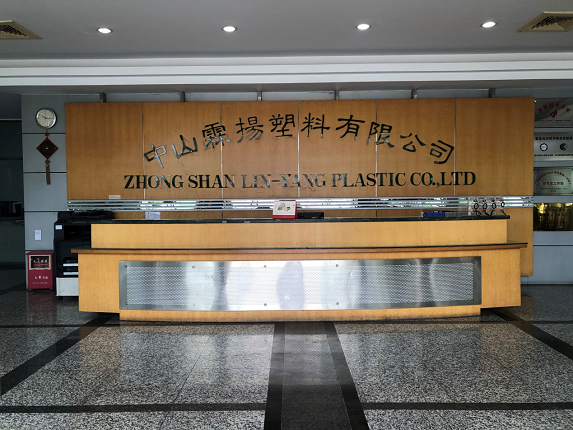 On the right side of the company gate, it's a department within the organization which carries out company's orders and system and data work.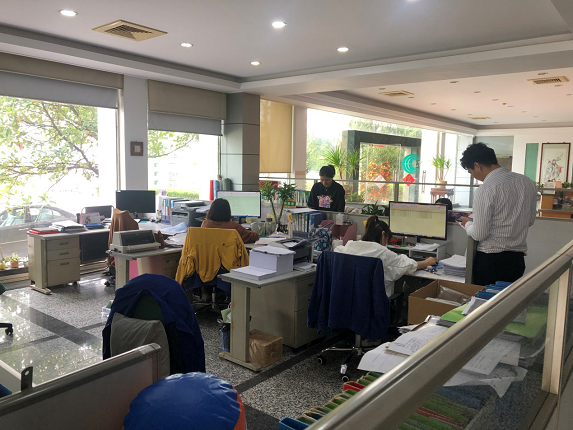 v
There is a conference room which is equipped with a screen, and audio visual equipment.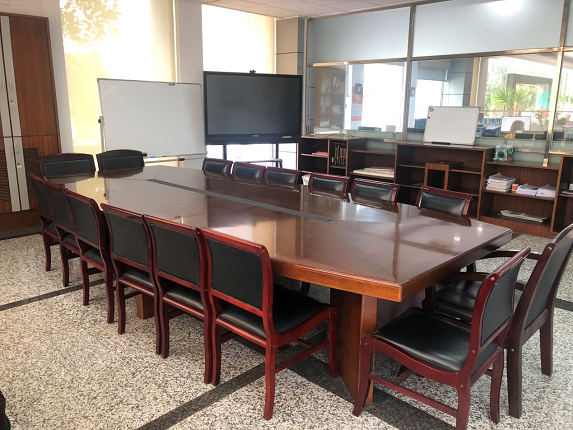 Chairman's Office
As everyone knows,Chinese is very fond of traditional culture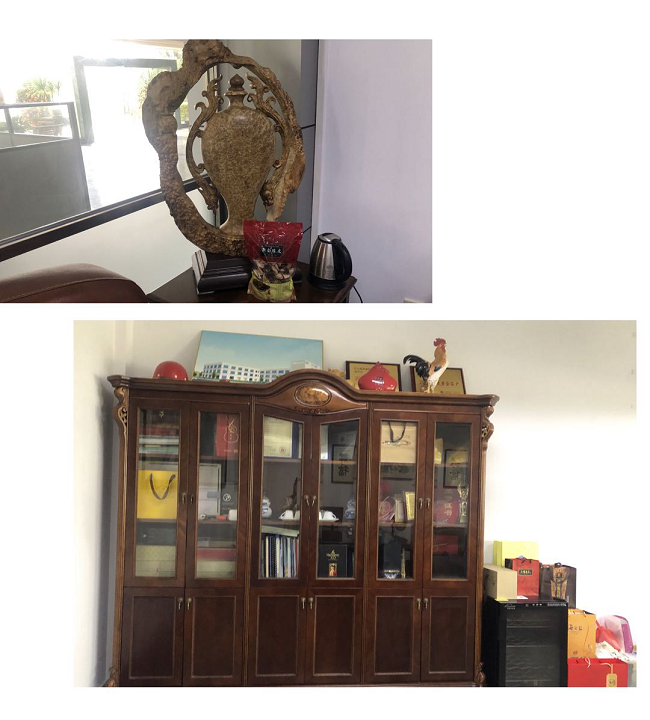 The first thing that catches the eye is a powerful and domineering office chair and a large desk.
There is a picture of mountains and rivers on the wall. It's very atmospheric.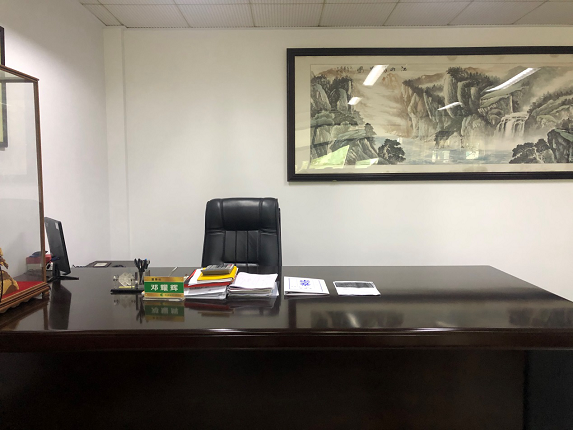 General manager office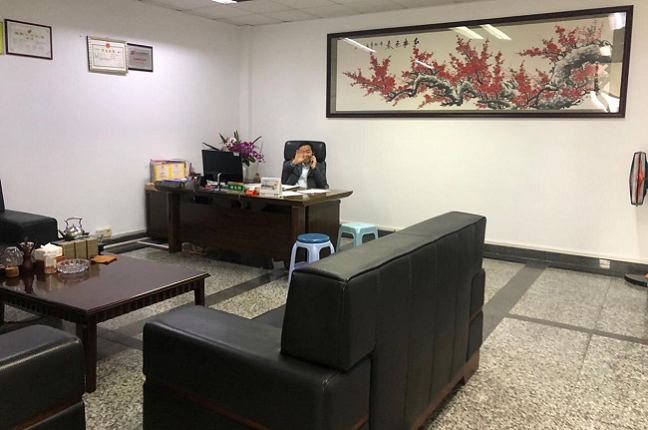 Finance Department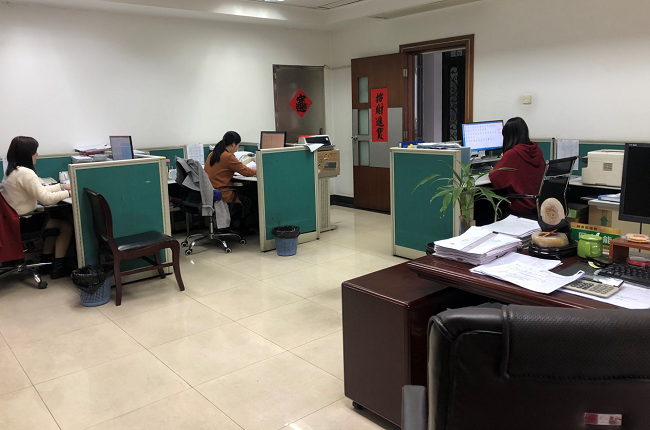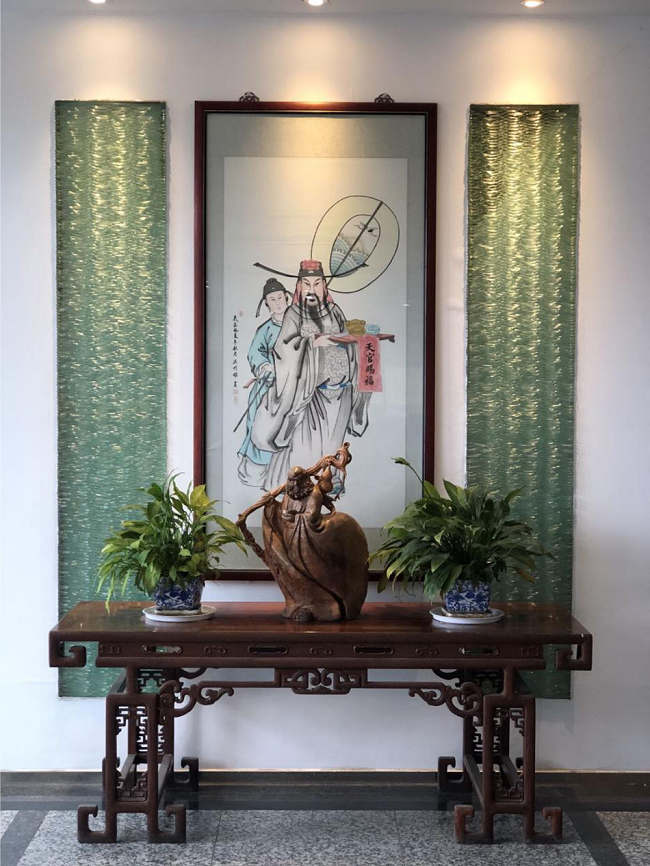 Potted plants and carp also add a bit of
life to the working environment