The PVC tarpaulin is a 3- ply fabric that is made up of a piece of scrim that has been sandwiched between polyvinyl films. The pvc tarpaulin is mainly used in the following fields:
1. Used to protect the floor from paint drips by painters;
2. Used to make shelters such as tents and tabernacles;
3. Used to protect goods from harsh weather conditions;
4. Used in transportation to cover up open vehicles.
Here just list the most common usages of pvc tarpaulin, there are many other usages of pvc tarpaulin such as protecting the infield of a baseball field, using on outdoor market stalls to provide some protection, and using for advertisement billboards.
There are two types of covers in the market: the PVC tarpaulin and the PE tarpaulin.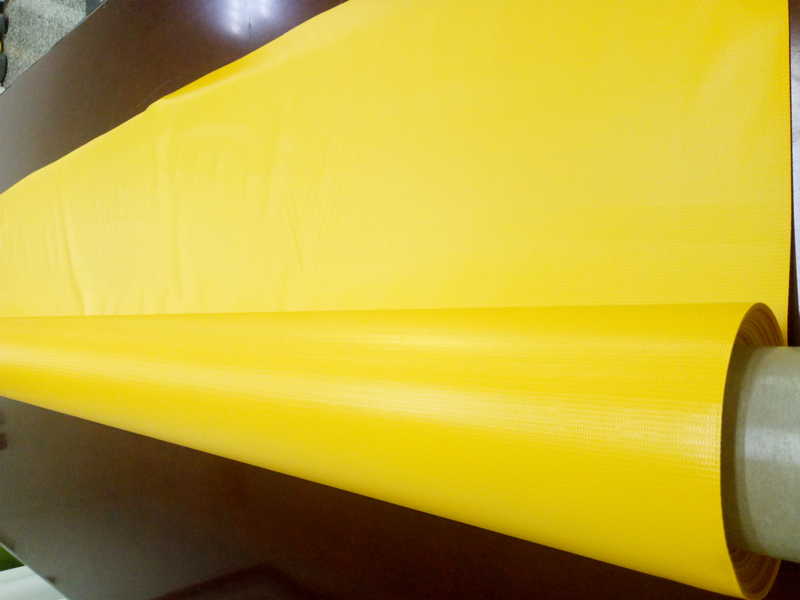 As for the benefits of tarpaulin, there are so many reasons why you need to get one of it. Below are some advantages of pvc tarpaulin.
1. A variety of colors that you can choose from.
2. Available in non- flammable and flammable materials.
3. Waterproof. The waterproof PVC tarpaulins are manufactured with a material that is a little heavy, but that does not reduce the quality of the product and the convenient usage of the product.
4. Supporting to be used in inclement weather. Rainy or snowy days, Storm or thundering days, the pvc tarpaulin works normally and effectively even in severe weather conditions. It provides a layer of protection for users when it is used to make tents. The pvc tarpaulin is thick enough to prevent injects or heavy wind from getting into the tents while you are asleep.
However, with such fierce competition in the market, how should the PVC tarpaulin manufacturers do to raise their competitiveness? Before you can market your product, ensure yourself:
I. Know your targeted market
In your marketing strategy, you should clearly depict who your target clients are- you will be able to make certain that the PVC tarpaulin manufactures are able to survive the market. For example, if your target customers are lorry drivers, then your product should be manufactured with the specific characteristic that lorry drivers need.
II. Strategies are goal-oriented or not
Make sure that you set goals that are relevant and each time you achieve your goal, certify that you make new goals. This ensures that you continue to cover a wider market and the PVC tarpaulin continues to stay in the market. The goal enables the company to also maintain their budget and make certain that it does not exceed its expenditure. This helps them to be able to survive in the market as they have finances that could sustain their manufacturing business and ensure that they are able to produce quality PVC tarpaulin that will satisfy the demand of their targeted clientele.
III. Work on the branding
Due to the high competition in the market, you should create a catchy brand that will leave a lasting impression on the public. The brand should be able to differentiate your PVC tarpaulin from the others; this enables the PVC tarpaulin manufacturers to survive the market.
IV. Focus on the search engine optimization
You should guarantee that your product appears first when someone tries to search your manufacturer's details. This is achieved by using keywords that will bring up your PVC tarpaulin sales volume. You will be able to stay relevant in the market, as the clients will want to know more about your product.
V. Blog about your manufactures
Social media plays such an important role in modern life. Blogging is an important tool as it enables you to share information about your product and enabling them to get informed about the PVC tarpaulin manufacturers. You can also use the blog to generate links and leads to your product site. Blogging is great as it is free and you do not have to incur any costs. You are also able to upload pictures enabling your clients to visualize the product.
VI. Use the internet
Technology has taken the marketing industry by storm. You should regulate your marketing plan on Google and create your company's own website, to make sure that you create awareness and engage the public on the PVC tarpaulin. People tend to do their research online thus making the internet the greatest source of information. You can also put up a page or partner with reliable online stores so that to attract potential buyers. Always ensure that the information you provide is true regarding the product.
VII. Maximize on social media
Of course, there are many other social channels such as Twitter, Facebook, and LinkedIn. Sign up to various social media accounts so as to engage the people on the PVC tarpaulin manufacturers by ensuring that you have creative posts that will want them to read your posts. You should make certain your account to maintain an interesting relationship with the audiences.