There are many PVC film manufacturer can produce narrow PVC film , but only our company --- zhongshan linyang plastic co.,ltd can produce the 6.6m wide PVC film,
because other factory only have the 2.1 meter wide calendaring machine , but we have the world's widest calendaring machine ... We are confident that we can break the shackles of traditional industies and provide the creative PVC film to our customers.
The work flow of PVC film : Raw materials - mixing - sealing mixing - filtering - calendering - embossing - cooling - coiling - fitting - coiling - packaging - shipping.

PVC raw materials would be transported to the calendaring wheel after the preliminary measurement, mixing and filtration.
The extra wide calendaring wheel will change the PVC raw materials into products with the thickness required by the customer and ensure the uniform thickness of the products.
After the calendaring is completed, the embossing wheel is used to press out the embossing desired by the customer. Then the PVC film will cool down after passing through big iron wheels,and finally the whole production process is completed by curling and packaging.
The extra wide pvc film can be used not only as the finished product , such as PVC ceiling film , covering film, but also as the raw material of the extra PVC Tarpaulin fabric.

After making the 6.2m wide PVC Film , we transfer it to the world's largest laminating machine which next to the calender at once.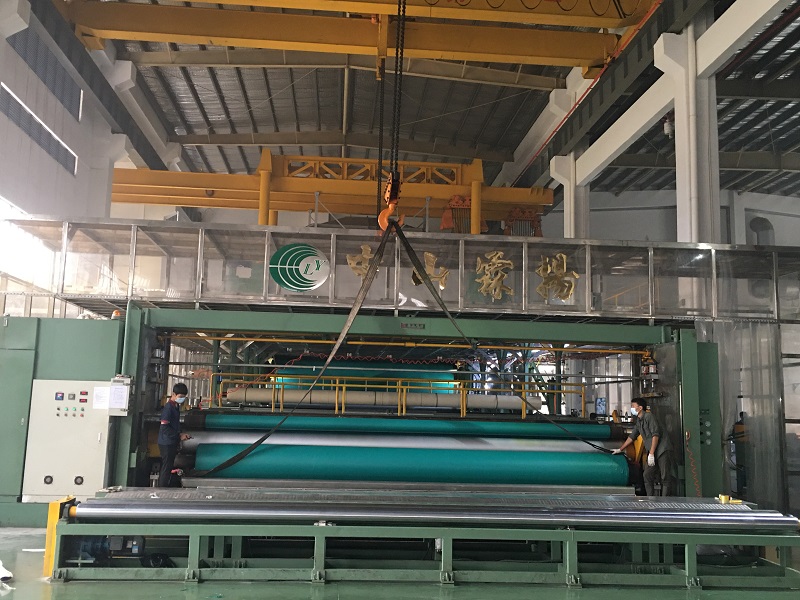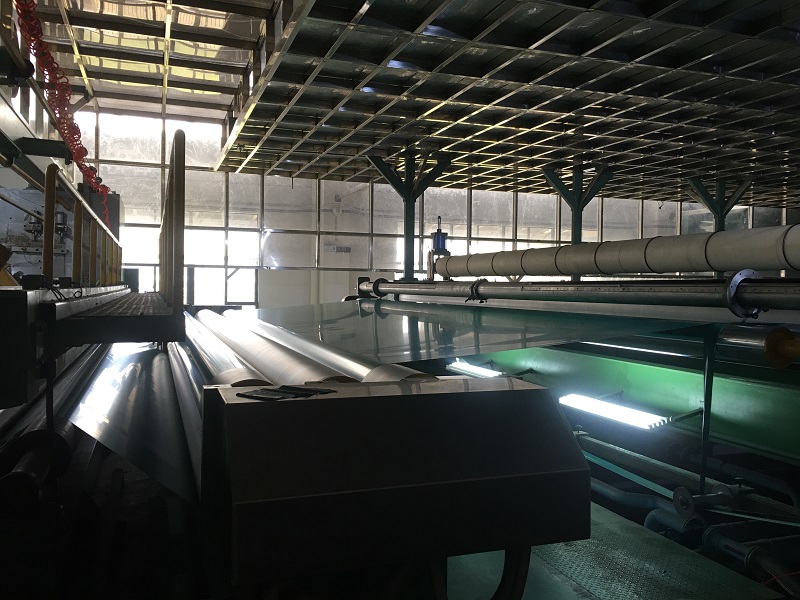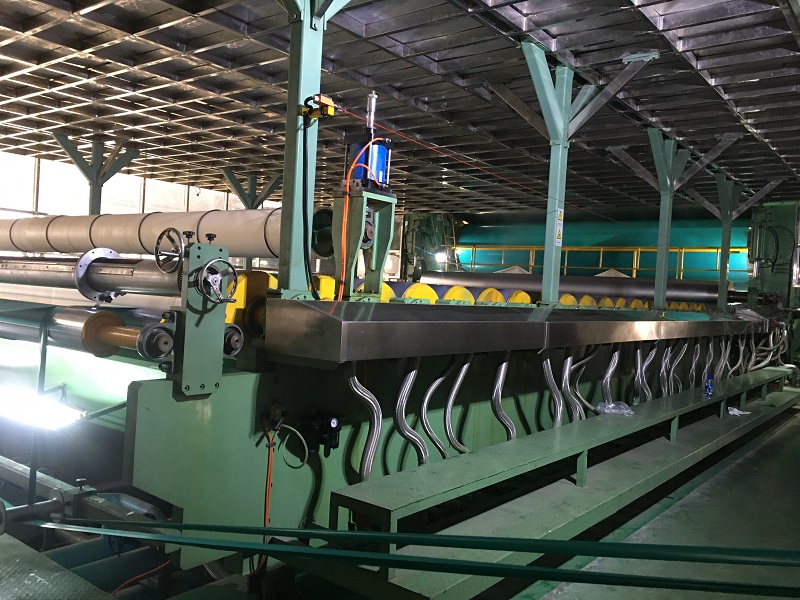 Attached the brief introduction:
1. PVC Tarpaulin and Flex Banner , Fabric
2. PVC Film
2.1 Inflatable toys PVC film 2.2 Decorative PVC film 2.3 Translucent PVC film
2.4 Transparent PVC film 2.5 Normal PVC film
Product Application:
Application of PVC Tarpaulin: 1. Advertising Flex Banner; 2. Eco-Agriculture Tarps
3. Geotextile; 4. Tent Tarps; 5. Membrane structure architecture; 6. Truck Cover
Application of PVC Film:
1. Inflatable toys PVC film; 2. Decorative PVC film; 3. Protective film; 4. Eco-Agriculture Tarps;
5. Electrical tape; 6. Plastic shower curtain; 7. Plastic tablecloth; 8. Plastic raincoat / Plastic umbrella