Happy New Year and holiday notice of Chinese New Year
Dear Customer ,

How time flies !Our spring festival is approaching !
From Jan 16th to Feb 01st , we will celebrate the spring festival during this period , sorry for anything inconvenient to you

and please feel free to contact with us if your have something urgent to get answer , our regular email address is
Ly27@tsaiyang.com and Ly07@tsaiyang.com .
We would like to take the opportunity to wish you and your family happy new year !
Thanks for your kind attention and support !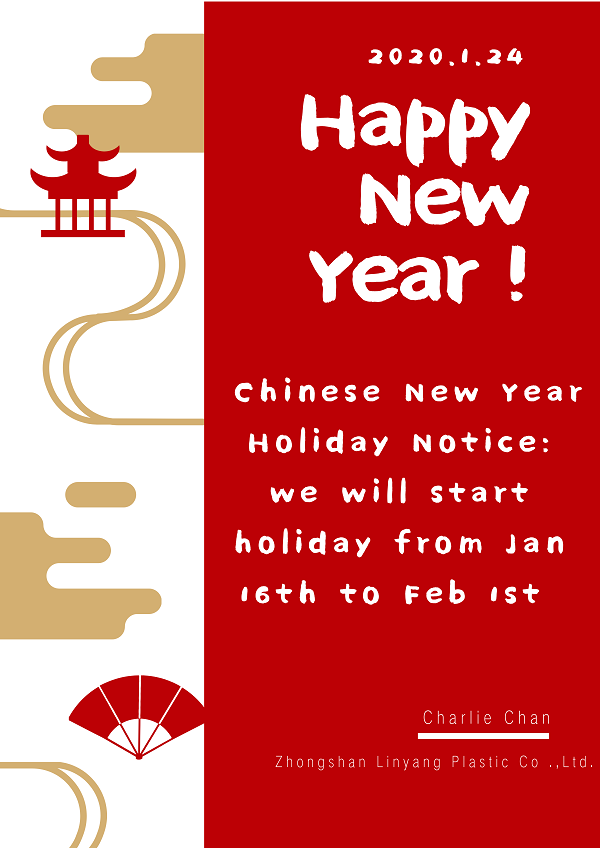 Attached the brief introduction:
1. PVC Tarpaulin and Flex Banner , Fabric
2. PVC Film
2.1 Inflatable toys PVC film 2.2 Decorative PVC film 2.3 Translucent PVC film
2.4 Transparent PVC film 2.5 Normal PVC film
Product Application:
Application of PVC Tarpaulin: 1. Advertising Flex Banner; 2. Eco-Agriculture Tarps
3. Geotextile; 4. Tent Tarps; 5. Membrane structure architecture; 6. Truck Cover
Application of PVC Film:
1. Inflatable toys PVC film; 2. Decorative PVC film; 3. Protective film; 4. Eco-Agriculture Tarps;
5. Electrical tape; 6. Plastic shower curtain; 7. Plastic tablecloth; 8. Plastic raincoat / Plastic umbrella