Dear Customer ,
Chinese new year is coming, from Feb 6 to Feb 18, we will celebrate the Chinese new year.
During our holiday, sorry for the inconvenience to you, we are limited to work but will get back to you as soon as possible.
I would like to take the opportunity to wish you and your family.
A happy and healthy Chinese New Year .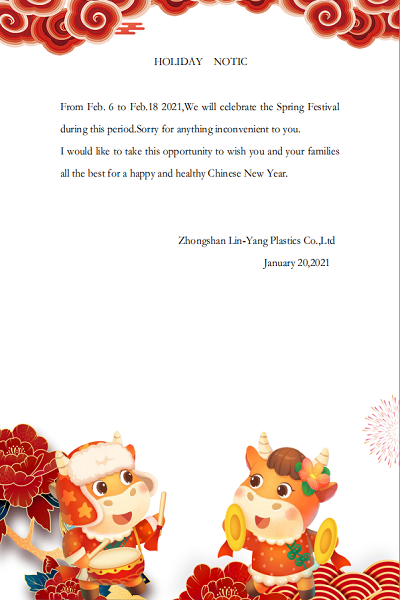 Attached the brief introduction:
1. PVC Tarpaulin and Flex Banner , Fabric
2. PVC Film
2.1 Inflatable toys PVC film 2.2 Decorative PVC film 2.3 Translucent PVC film
2.4 Transparent PVC film 2.5 Normal PVC film
Product Application:
Application of PVC Tarpaulin: 1. Advertising Flex Banner; 2. Eco-Agriculture Tarps
3. Geotextile; 4. Tent Tarps; 5. Membrane structure architecture; 6. Truck Cover
Application of PVC Film:
1. Inflatable toys PVC film; 2. Decorative PVC film; 3. Protective film; 4. Eco-Agriculture Tarps;
5. Electrical tape; 6. Plastic shower curtain; 7. Plastic tablecloth; 8. Plastic raincoat / Plastic umbrella