Recently, linyang's PVC tarpaulin production workshop appeared a strange scene, that is, every day there are dozens of workers busy from

a large roll of PVC tarpaulin material cut a piece of 6 meters *4 meters of material, and then fold them into small sheets, then use the
pallets packaging up to send to customers. It turns out that Lin Yang has recently won a large order. The total quantity of this PVC tarpaulin
is 1,500,000 m2, and the PVC tarpaulin material should be cut into 12 m2 small material ,Totally , we need to fold 62,500 pcs PVC tarpaulin.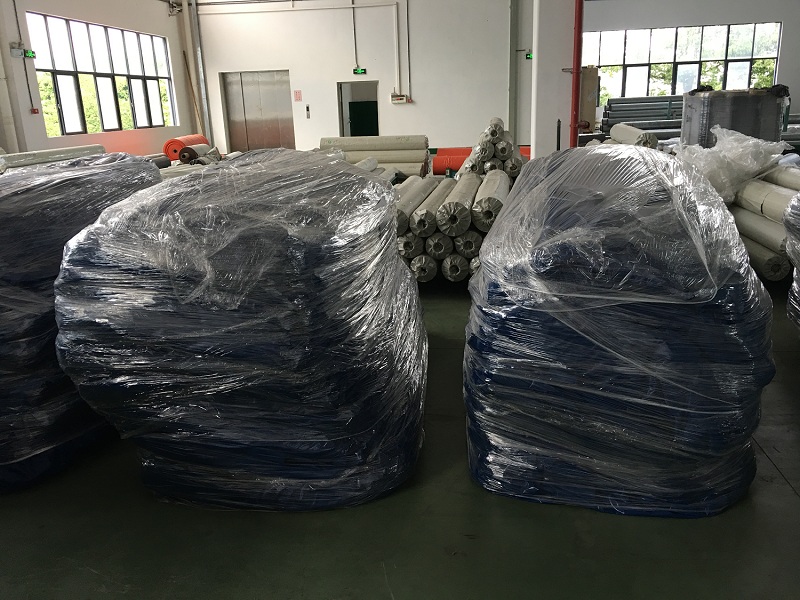 This PVC tarpaulin is used for covering mechanical equipment , also can be the material of machine , in the past, the customer use small szie
( 3m * 4m ) for covering , but because their machine is very big, they need to splice 2 pcs small material into one big material . It will increase
the production cost . One day , they known we can produce the 6.6m wide PVC tarpaulin , then they stop to purchase narrow PVC tarpaulin and
cooperate with us . After several months of cooperation , they believe we can provide the good quality product with reasonable price to them ,
and they are appreaciate the 6m wide PVC Tarpailin can reduce a lot of cost , so they place an large order to us.
Product details :
Item : Black / Blue PVC Tarpaulin, 500D*500D, 18*12
Specification : 6m * 4m
Sincerely we appreciate the trust our customers have placed in us , with the widest laminator in the world (7.2m wide ) , the width of our products
can be up to 6.6m , and we can customized any color, size according to customers requirement.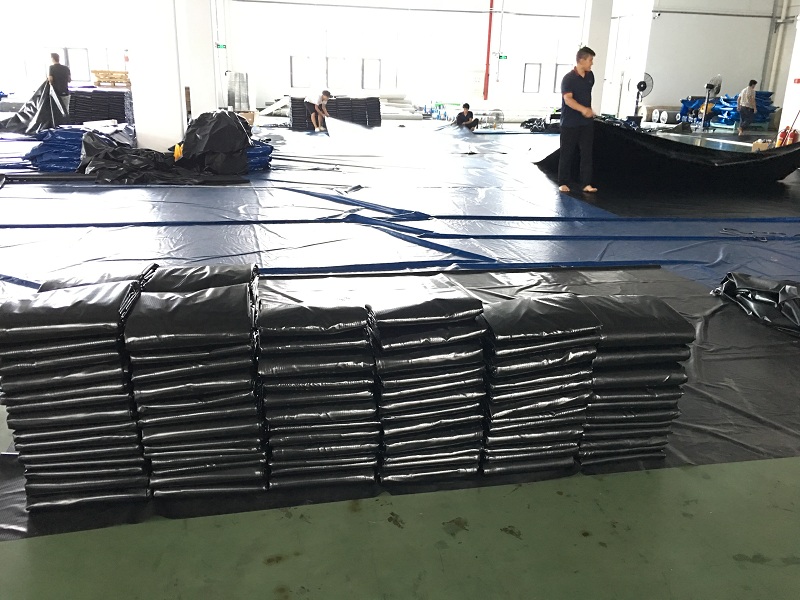 Sincerely welcome our customers to visit our factory at any time and discuss cooperation for building a great future together.