Are you wondering where a PVC stretch film comes in handy? Known also as max film, a stretch film has found use in many areas from food and gift packaging, industrial setups, bookshops, and weight management among others. Due to the expanding applications of this product, many stretch film manufacturers are upping their game so that they strike equilibrium between supply and the current demand. But what makes the max films so versatile? It's sturdy, flexible and puncture resistant, as well as durable.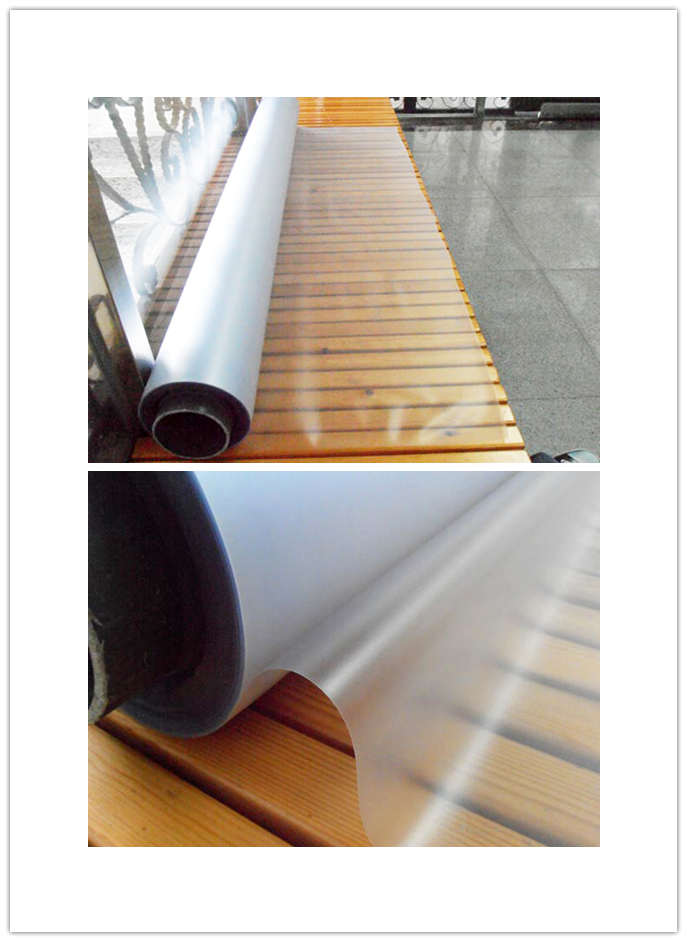 Here are various ways PVC stretch films helps individuals, businesses, and industries.
1. Logistic Express
Professional moving and packing companies find flexible PVC films incredibly useful in helping them do their jobs. The films can organize household and commercial items securely so they can be transported with ease. The wrap is especially great in bundling many small items together, so they are not lost during transportation. Pieces wrapped in a stretch film do not move. Thus movers can package sensitive materials such as glass that is fragile and brittle without worrying about any damages.Stretch wrap offers the best when it comes to packaging large and heavy material because it is durable and puncture-resistant yet extremely flexible. You also use max film if you are moving without the services of a professional moving and packaging company. In this case, you'll enjoy three benefits:
•You can keep items close together so that they can fit tightly in your truck or car trunk.
•It allows you to create more space for other things to fit into the truck.
•It can protect your water-sensitive goods from getting wet.
2. Industrial Applications
The principal use of PVC stretch films is in the industrial setups. It is most commonly used in wrapping pellets such as those used in the manufacture of plastic bottles and other plastic containers during transportation. However, this material can also be used to wrap boats to make them water-resistant and other large products that need to be organized for shipping to different destinations. You may need to make several layers of the film when dealing with large and sensitive and bulky items.
You'll find a flexible PVC film valuable if you own online retail business. Since you'll be doing lots of shipping, the film will become a tremendous asset when you need to deliver an item to your customers. It's puncture resistant and therefore products will reach customers without any damage resulting from transportation.
3. Household Use
Since it is made from a thin polyethylene material, a PVC stretch film can help protect your items such as furniture and upholstery from wear and tear. It comes in different thickness to match the unique needs of protection. For instance, you will need a thicker film if you wish to protect heavy and fragile items. The ability of the PVC stretch wrap to expand considerably means you can use it for many things that need protection without worrying about their size.Firefighters have also used max film to cordon off buildings from the public when a disaster strikes or in the case of fires. The material may not be fire-resistant, but it can protect individuals from accessing the burning house and getting hurt.
4. Gift and Food Wrapping
Gifts can be beautiful and memorable. They say, "Fine feathers make fine birds." The impression a nicely done gift wrap will invoke is easy to imagine. The recipient might think if the wrapping so good, what awaits inside is way better.
Stretch films offer excellent gift wrappings. Besides, they can give a lot of room for creativity and versatility. For instance, you can put your gift in a nicely done reed basket, add elegant scrapes of stuffing in various colors and wrap everything together with a film.
Besides, you can wrap the food to preserve their freshness. The same may also apply when you are offering a gift to a household or a party. You can find many exciting gift wrapping ideas from elsewhere on the internet and see just how great a PVC stretch film can be.
5. Wrapping Books
Self-service bookshops often deal with customers who ruin books by perusing through the pages and not buying them. Browsing through the pages of a book can damage the cover and the inside pages even before the book sells. Since your sales depend on customers getting to know what they are purchasing, you can still allow them to peruse the pages without ruing them by wrapping the book with a flexible PVC film. They way, they can read the book cover without managing to open them. It will force you to wrap page by page if you are dealing with comic books. Only this way can you preserve such books.
6. During Painting Jobs
Has it ever crossed your mind how you'll manage to protect the paint from spilling on your furniture, upholstery, floor, and other items when you are doing a massive painting job? A stretch film can allow you to protect areas you do not want the stain to discolor. It will work great for your couch, bed and other items in the house. Just wrap it around the things you do not want the paint to reach, and it will hold tightly until you remove it after completing the job. No one will even know you had a massive painting job once you are done.
While PVC stretch film may be used on many other areas, the six applications in this post are the commonest. You can also devise new ideas on how this material can be useful to you. The controversial use of this material is in weight loss. Some fitness enthusiasts believe that a flexible PVC film can act as belly wrap before a workout session. It could be a useful and effective adjunct to your regular exercise routines. Please speak with a medical professional before you try this use.