The Dragon Boat Festival (also known as Duanwu Festival) is celebrated annually in China on the fifth day of the fifth lunar month.
This year, we are pleased to inform you that the government has decided to grant a three-day holiday for the 2023 Dragon Boat Festival.
The holiday will begin on June 22th and end on June 24th. We wish you a happy and healthy Dragon Boat Festival.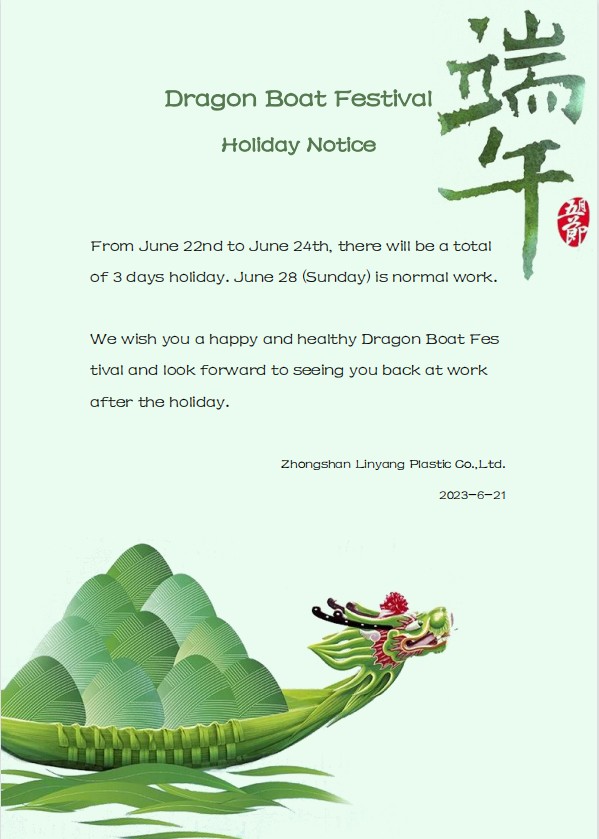 Please feel free to leave us a message if you have any inquiries during this period. We will do our best to respond promptly and provide you with the information you need.
E-mail: ly27@tsaiyang.com / ly07@tsaiyang.com
WhatsApp / Wechat: +86 13590950659/ +86 13416075424
About us:
Zhongshan Linyang Plastic Co., Ltd. is a Chinese manufacturer and supplier of high-quality pvc film/vinyl and pvc tarpaulin products.
Founded in 2002 and located in Zhongshan City, Guangdong Province.